Benefits of Chiropractic Care After a Car Accident
Benefits of Chiropractic Care After a Car Accident
Written By John J. Giovanelli, D.C., P.C. on October 16, 2019
---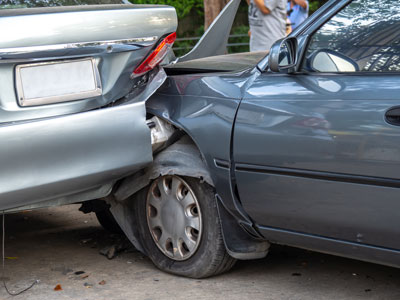 Have you suffered auto injuries from a recent car wreck and are wondering what to do?
Look no further than chiropractic care as your source for natural and non-invasive auto injury treatment – that doesn't mask the pain with medication or leave you with undesired side effects.
Here, you will learn about the most common auto injuries from patients of chiropractic, as well as why chiropractic care is the perfect solution to help heal you from your auto injuries.
Common Auto Injuries
Here are the 5 most common auto injuries:
Herniated Discs and Bulging Discs: When the cartilage that surrounds the spinal discs bulge or leak nucleus fluid – thus pressing on nerves that run along the spine
Bruised or Cracked Ribs: Due to rolled vehicles or seatbelt injuries
Whiplash: When the muscle fibers in your neck tear from jerky or sudden movements, causing stiffness and soreness in the neck.
Concussions: Injuries caused by intense impact to the skull
Joint Trauma: Also caused by sudden jerky movements or the deterioration of the cartilage cushion between the joints.
Is Auto Injury Treatment in Peachtree City Right for You?
If you suffer from any of the injuries listed above, Dr. John Giovanelli, D.C. and P.C., will help. He has served and educated thousands of patients on auto injury treatment. He is qualified to evaluate your injury, perform X-rays to locate and understand your pain points, and administer spinal adjustment and spinal decompression to relieve you of your symptoms – setting you on the road to healing.
If you would like to know more about how Dr. John Giovanelli can treat your auto injury, schedule a consultation today, or call (770) 487-1228.



Posted In: Auto Injury