Chiropractic Care for Veterans
Chiropractic Care for Veterans
Written By John J. Giovanelli, D.C., P.C. on November 15, 2019
---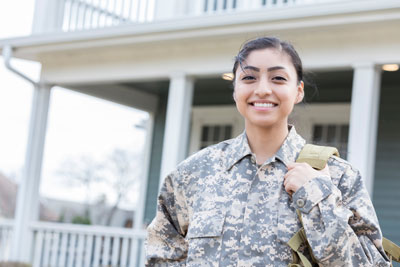 Are you a veteran in need of some practical, non-invasive care for your injuries and pain?
Dr. John Giovanelli, D.C. and P.C., is proud to offer those who have served in the military a chance to rehabilitate and heal from injuries obtained on-duty.
Whether in training or in combat, many veterans have sustained mild and serious injuries that significantly impact their quality of life.
If you are one of those veterans in need of help, read on to find out how your local veterans' chiropractor can help heal your pain.
Veteran Injuries
Here are some of the most common injuries that veterans face daily:
Musculoskeletal disorders: Chronic pain in the muscles or bones, irregularities in the central nervous system (spine).
Joint pain and chronic pain
Neurological disorders: PTSD, dementia, Alzheimer's, Lou Gehrig's disease
Building or Herniated Discs: When the discs that cushion the vertebrae bulge and suppress nerves within the spine – causing pain, loss of range of motion, and numbness throughout the body
Untreated whiplash
Hearing loss
Fine motor skill loss
Brain injuries
Chiropractic Care for Veterans in Peachtree City
Dr. Giovanelli has many years of experience and areas of expertise under his belt to help rehabilitate and heal injuries and disorders so common in veterans. Between Soft Tissue and Massage Therapy for chronic pain and joint pain, Therapeutic Exercises for neurological disorders, and spinal subluxations for those who suffer from musculoskeletal disorders, and more, there is a healing method for every veteran and injury.
We hope that you consider Dr. Giovanelli as an option for your veterans' chiropractic care, and we thank you for your service to our country!
If you would like to know more about chiropractic care for veterans, as well as the treatments and therapies administered by Dr. Giovanelli, schedule a consultation today, or call (770) 487-1228.



Posted In: Chiropractic Veterans