Risks of Not Receiving Treatment for Whiplash
Risks of Not Receiving Treatment for Whiplash
Written By John J. Giovanelli, D.C., P.C. on May 27, 2020
---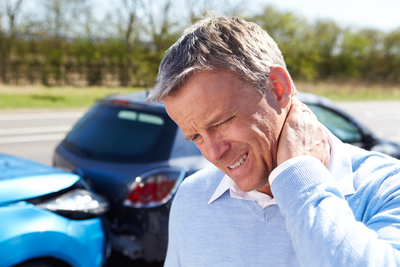 Being involved in a car accident of any magnitude is scary. Even the smallest fender-benders can cause significant damage to not only your vehicle but your body as well. While you may not feel any initial pain, you may later start to feel stiff and the occasional pinch of pain, especially in the upper back and neck. Should this be the case, you need to seek out whiplash treatment immediately.
Here at John J. Giovanelli, D.C., P.C., in Peachtree City, we know just how vital whiplash treatment is to anyone who has been involved in an auto accident. So, please – don't wait, we are a call away and can give you the whiplash treatment you may need.
Why You Need to Seek Out Whiplash Treatment ASAP
There is a reason why many individuals walk away from the scene of an accident, thinking they are not injured, only to experience significant pain and stiffness a few hours or days later. This is due to the body naturally releasing the adrenalin hormone at the time of impact.
The hormone is released as a response to trauma so that we may react and get out of harm's way. Thanks to this natural response, your body often doesn't feel the initial pain of a car accident. However, as the adrenaline begins to fade and make its way out of the body, you may start to feel pain, numbness, and tingling.
Chiropractic Care for Whiplash Treatment Works
Whiplash is a tricky symptom, simply because it can show itself in several different ways. However, most patients experience pain in the upper back and neck. Other symptoms worth noting include:
Being unable to concentrate
Depression or irritable moods
Headaches
Lack of movement in your neck and upper back
Tingling in your hands and arms
The team at John J. Giovanelli, D.C., P.C. in Peachtree City is very familiar with the condition and is ready to help get you feeling better. Chiropractic care is an excellent option for those seeking out natural whiplash treatment, and studies have shown that 93% of patients have noticed an improvement in their symptoms after a chiropractic adjustment.
Whiplash Treatment at John J. Giovanelli, D.C., P.C. in Peachtree City
Whiplash is a condition that shouldn't be underestimated. That said, no matter how insignificant an auto accident may seem, you should always seek out medical attention as soon as you can.
Were you recently involved in a car accident? No matter how small it may seem, make sure you're checked for injuries. If you believe you need whiplash treatment, then schedule a consultation today or call our office at (770) 487-1228.

Posted In: Chiropractic Auto Injury Whiplash Treatment Neck Pain