How to Choose the Best Lawyer for Your Auto Accident Case
How to Choose the Best Lawyer for Your Auto Accident Case
Written By John J. Giovanelli, D.C., P.C. on September 29, 2020
---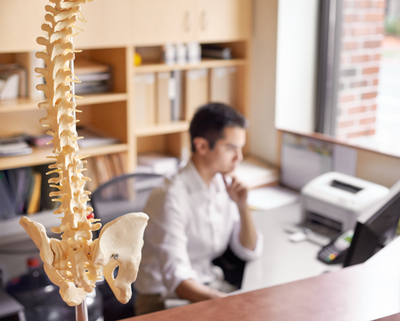 The two most important people you can have by your side after an auto accident are your Peachtree City chiropractor and a personal injury attorney.
A dedicated attorney will help you achieve the best possible outcome from your injury claim case, whether it's a monetary settlement or a positive result of your court case.
Today, you'll learn how to choose a great lawyer.
4 Characteristics of a Good Auto Accident Attorney
When interviewing potential auto accident attorney candidates, look for the following traits.
1. They're Willing to Go to Court
Most car accident cases are settled out of court, but that doesn't mean that you should be willing to settle. Each case is unique, and a good attorney will recognize when a case needs to go through litigation. A great attorney will go to court for you instead of pressuring you to settle.
2. A Good Attorney Is Responsive to Your Needs
Your case is about you, your injury, and your needs. A well-trained attorney knows what to do to win your case or receive an appropriate settlement, but they won't make decisions without consulting with you first.
3. Your Auto Accident Attorney Is a Good Communicator
Communication is vital to every relationship, including the one with your attorney. Your auto accident lawyer will walk you through each phase of your case, giving you an expected timeline of events, explaining what needs to happen and why. They'll make you feel like a valued part of the team.
4. They'll Willing to Provide References
A trustworthy attorney will have legitimate references and a great reputation. Therefore, they won't balk when you request to see their references before retaining them.
Choose the Peachtree Chiropractor That Understands the Process
In addition to having a good lawyer by your side, you need a great Peachtree City chiropractor. Dr. John Giovanelli, D.C. will treat your auto accident injuries using the latest tools and techniques. He'll also keep accurate, detailed records so that you and your attorney have the information needed to reach the best outcome possible.
Do you have pain from an auto injury? Contact us right away at 770-487-1228 to schedule an evaluation.

Posted In: Chiropractic Auto Injury Whiplash Treatment